Youth Engagement through 6th October Green City Action Plan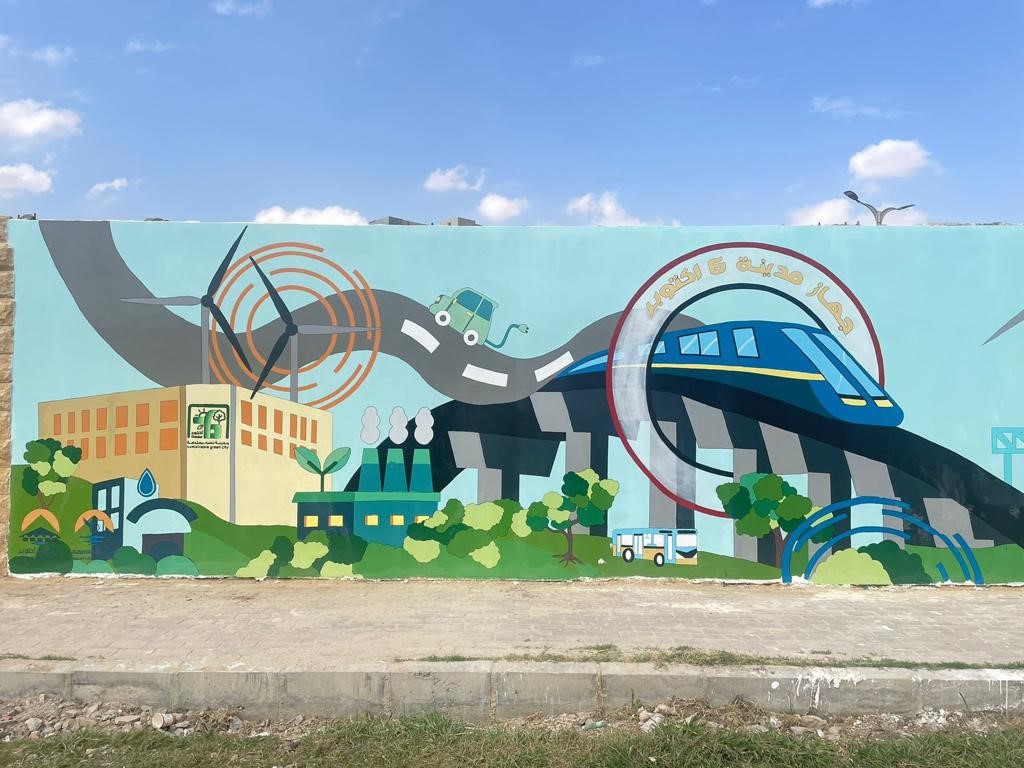 As part of the 6th October Green City Action Plan (GCAP), a dedicated youth engagement workshop and competition was organised to ensure students were connected with the GCAP development. As the City is a hub for several universities and educational institutions, the City Authority was keen to involve the City's bright young minds actively in promoting sustainability and green initiatives.
Approximately 70 students from different educational backgrounds including engineering, arts and environmental sciences, representing five universities, participated in the initial workshop. These universities included Al-Ahram Canadian University, Nile University, October University for Modern Sciences and Arts, The Higher Institute of Applied Arts, and 6th of October University. Their participation reflected their enthusiasm and appetite for engaging in climate action.
A main aspect of the workshop was a mural design competition to further engage with the students to implement part of their vision within their City. The workshop not only aimed to inspire the students to provide feedback on the GCAP but also express their vision for a greener city through art. 29 mural designs were submitted and one design, depicting the city's future vision, was chosen to be brought to life in the city. It symbolizes the youth's role in the city's transformation and commitment to sustainability.
In 6th October City, the youth's active engagement in the GCAP and the mural competition serves as a testament to their dedication to a greener future. The City is on a promising path, as it finalises its Green City Action Plan after several rounds of wider stakeholder engagement.
By Christina Teokari