The Green Vision of Warsaw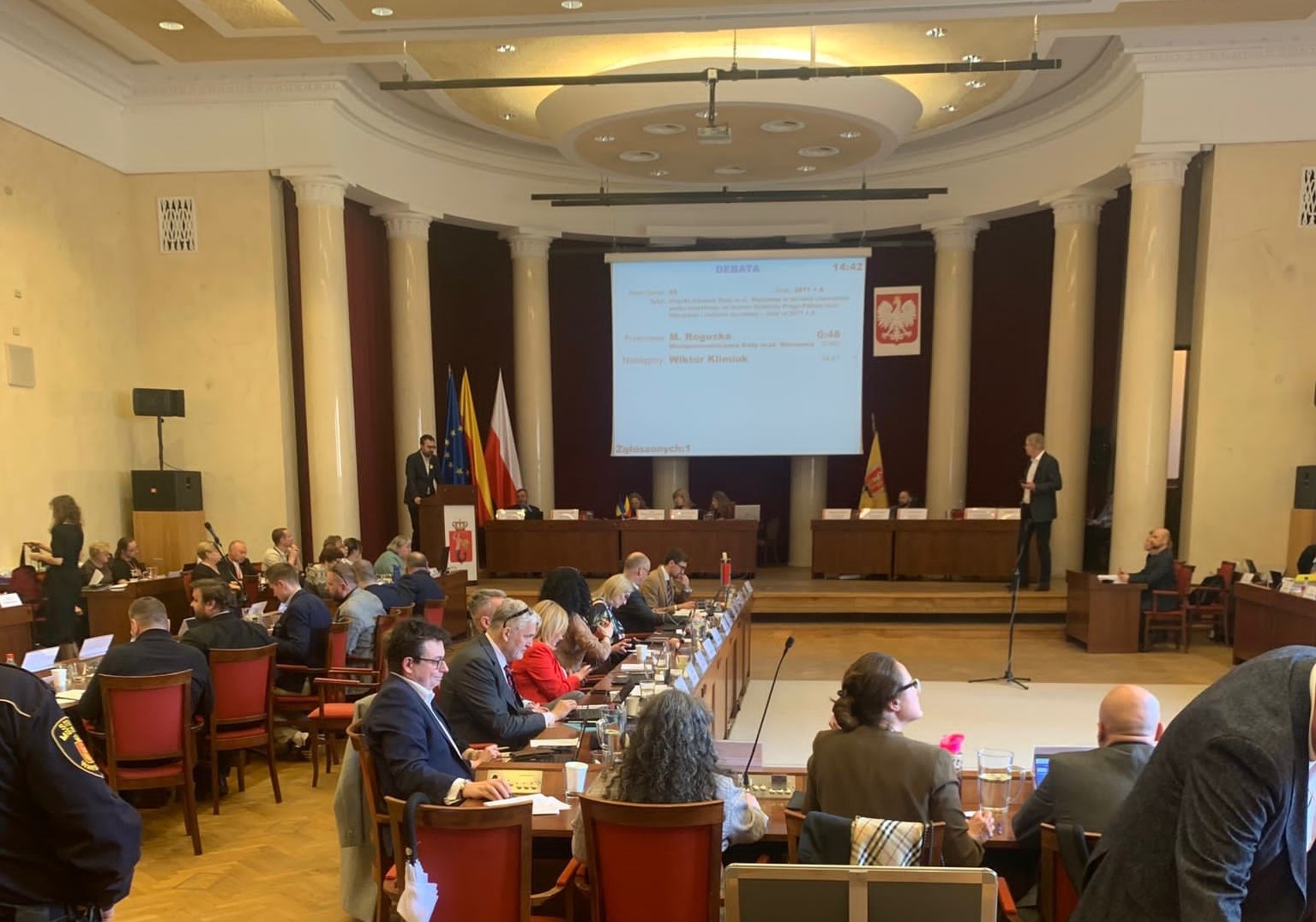 Warsaw councillors have adopted a resolution on the "Green Vision of Warsaw" - the Green City Climate & Action Plan supported by EBRD and C40 with funding provided by TaiwanBusiness – EBRD Technical Cooperation Fund and the Government of Poland.
How the Green Vision of Warsaw was created
The document contains tailor-made solutions for the capital based on a data-driven methodology that allowed for an inventory of indicators on the environment and greenhouse gas emissions, as well as a detailed analysis of the state of the city. This was based on a unique approach combining two methodologies: the Green City Action Plan, developed by the European Bank for Reconstruction and Development, and the Climate Action Plan, developed by the C40 Cities Climate Leadership Group.
Several different stakeholders were consulted to create the Green Vision of Warsaw, who had a large impact on its final version, including: representatives of the City of Warsaw, non-governmental organizations, universities, enterprises. Experts from various fields as well as residents of the capital also participated in the work. Over 20 working meetings and workshops for external stakeholders were held, as well as several dozen sessions for internal stakeholders - municipal units and units that will be responsible for the implementation of individual measures. Moreover, the general public and residents were given an opportunity to submit their comments on the document via the Virtual Engage virtual platform.
Benefits for the city
The Green Vision of Warsaw includes 27 activities in six areas: energy infrastructure, buildings, spatial planning and blue-green infrastructure, transport, municipal waste, building social capital and integration that will support the City to achieve climate neutrality by 2050.
Their implementation is associated with many additional benefits for the city and its inhabitants, such as: improving air quality, increasing the share of green areas, increasing the city's resilience to the effects of climate change, increasing biodiversity, improving the quality (accessibility, convenience, safety) of public transport, increasing the accessibility and quality of public spaces, improving the aesthetics of urban space, improving the health and quality of life of Varsovians.
Warsaw joined the EBRD Green Cities programme in December 2020.