Shymkent joins EBRD Green Cities programme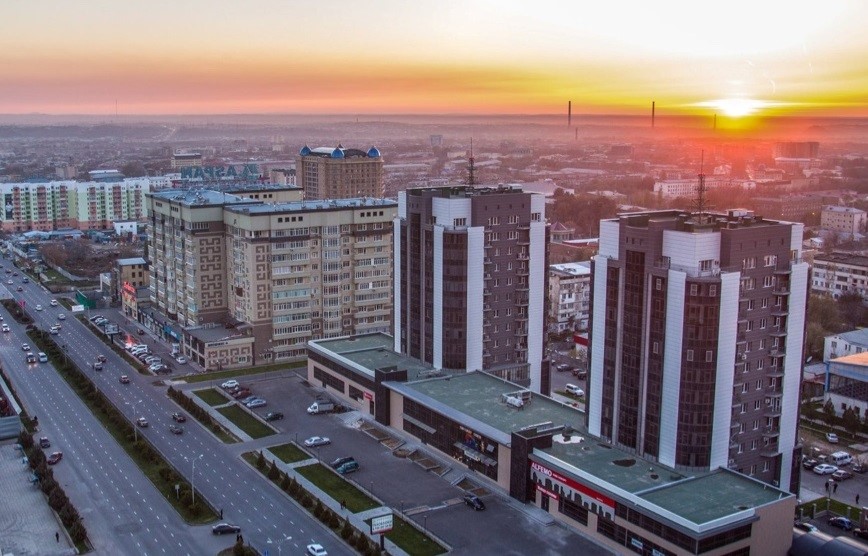 Kazakhstan's third largest city Shymkent has joined the EBRD's €1 billion urban sustainability programme, EBRD Green Cities, through a Memorandum of Understanding (MoU) signed by Mayor Gabidulla Abdrakhimov in London today. It is the 31st city to join the fast-growing programme, whose ambition is to serve 100 cities.
As well as a trigger project in which the EBRD invests in Shymkent's urban street lighting, the MoU commits local authorities to drawing up a Green City Action Plan of tailor-made policy measures and investments to improve the city's sustainability.
Cities, which account for 70 per cent of energy use and 80 per cent of greenhouse gas emissions in the world, represent a big opportunity to tackle climate change and environmental degradation. This is particularly true of cities in the EBRD regions, where obsolete urban infrastructure is degrading the quality of life of citizens, increasing greenhouse gas emissions, and preventing communities from adapting to climate change.
EBRD Green Cities offers tangible support to help cities address their environmental issues and improve the quality of life of their residents. All participating cities embark on a trigger project to improve their local environment then, with EBRD help, develop a Green City Action Plan (GCAP) to identify further investments and policy changes most suitable to address their particular challenges.
Progress on the pioneering programme has exceeded expectations. Launched in 2016 with €250 million of funding that was expected to last five years, EBRD Green Cities proved so popular that it was replenished within just two years. In October 2018, the EBRD approved a further €700 million of funding to cities with strong needs and strong commitment to improve their environmental performance. This raises the level of ambition. The Green Climate Fund (GCF) has also approved €87 million for concessional and technical cooperation funding to cities in nine countries.
As well as Shymkent, cities working with the EBRD Green Cities programme so far are: Tbilisi, Yerevan, Tirana, Minsk, Sofia, Chisinau, Belgrade, Batumi, Zenica, Gyumri, Banja Luka, Sarajevo (canton), Ulaanbaatar, Amman, Lviv, Izmir, Skopje, Pristina, Varna, Craiova, Kiev, Pinsk, Podgorica, Alexandria, Mariupol, Dushanbe, Bishkek, Balti, Pula and Cairo.
The EBRD is a leading climate finance provider in its regions. It invests and mobilises financing and technical support from the private sector, donors and multilateral development institutions to help 38 emerging market economies become greener and more efficient.