PRISTINA GCAP COMPLETED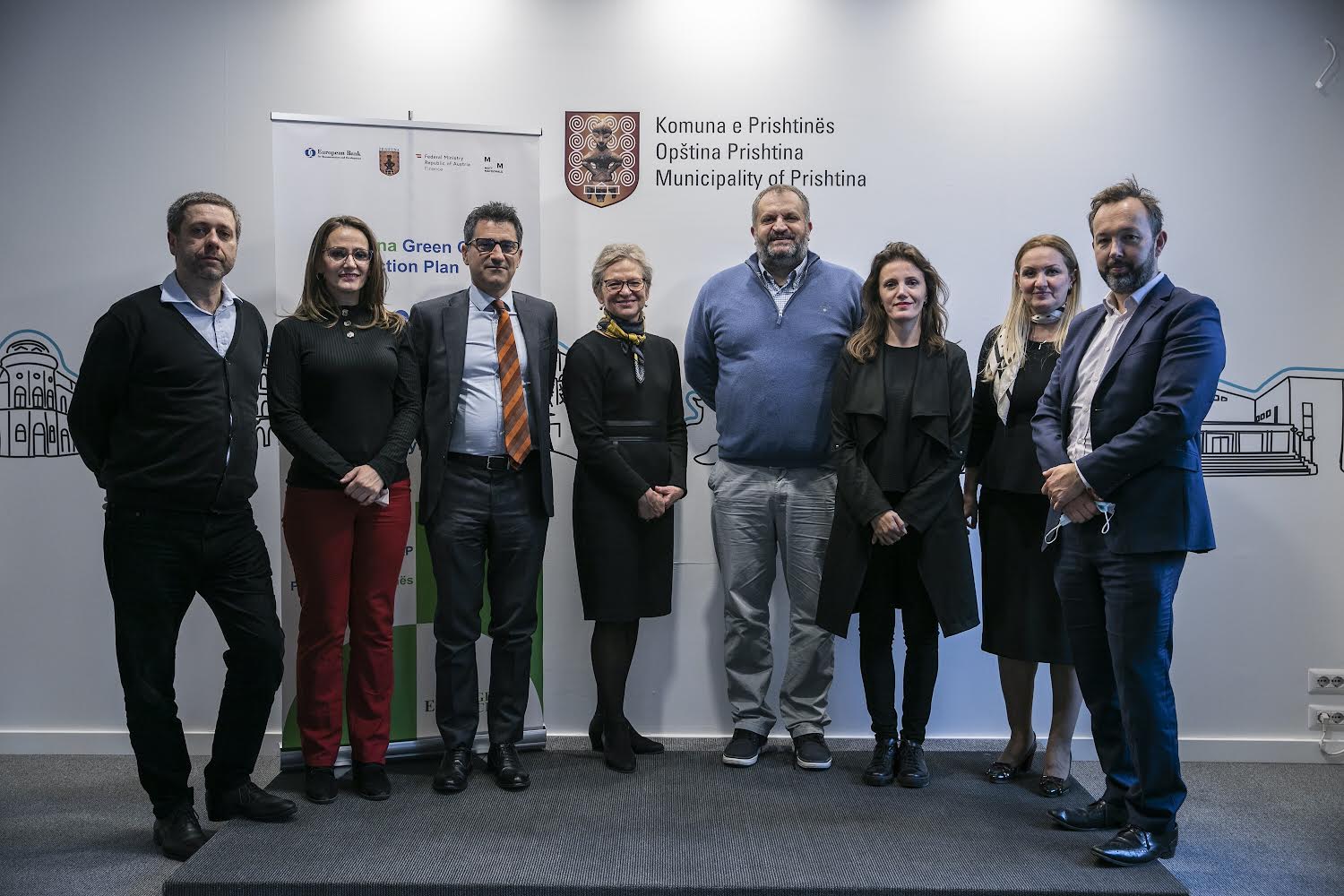 Pristina Municipality has announced its Green City Action Plan (GCAP), which was formally adopted by the Municipal Assembly in August 2021.
On Friday 15 October, the Mayor of Pristina, Shpend Ahmeti, welcomed EBRD Managing Director for Central and South Eastern Europe, Charlotte Ruhe, and EBRD Regional Director for Western Balkans, Matteo Colangeli. Representatives of the EBRD office in Pristina and of the Mott MacDonald consulting team were also present.
Mayor Ahmeti thanked the EBRD on behalf of the Municipality of Pristina for the ongoing support. He outlined that the GCAP will serve as a guideline for the successive city administrations, and will play a major role in improving the City's environment and quality of life.
The GCAP process was launched in 2019, when Pristina joined the EBRD Green Cities Programme. It was formally concluded in mid-October with the delivery of three capacity building sessions for city staff.
The GCAP is a major milestone for Pristina as it enabled the city to identify, prioritise and address the city's most acute environmental and climate challenges. The document sets out a long-term Green City Vision: "Pristina is a city that we love, with an active and responsible society, high living standards and an efficient use of resources and environmental protection".
The achievement of the Vision is supported with 29 concrete measures - infrastructure investments, policy measures and further studies. These GCAP actions are valued to approximately € 370 million in total, aimed for implementation in the short and medium term. They include urban transport and buildings energy efficiency, solid waste and wastewater management, and integration of climate change adaptation in the urban planning.
Despite difficulties due to the pandemic situation, the GCAP was developed with continuous inputs from a wide range of stakeholders via online meetings and surveys, as well as regular consultations with city experts.
The development of the Pristina GCAP was made possible thanks to funding by the Federal Government of Austria.