Novi Sad in Serbia to buy 30 CNG buses with €7m loan in EBRD urban greening programme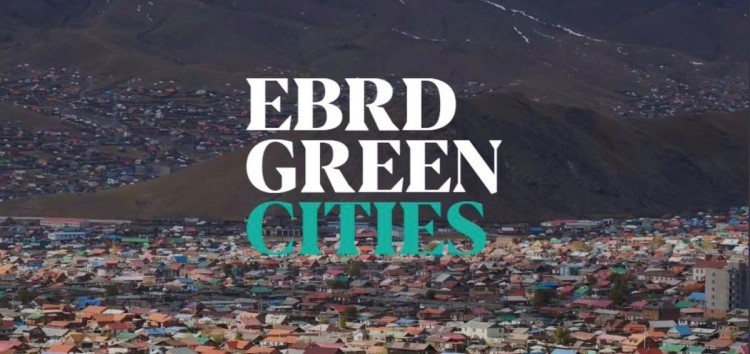 The EBRD's fast-expanding €1 billion urban sustainability programme, EBRD Green Cities, reached a new milestone by signing Novi Sad as its 32nd member city.
Cities, which account for 70 per cent of energy use and 80 per cent of greenhouse gas emissions in the world, represent a big opportunity to tackle climate change and environmental degradation.
Novi Sad formally became the latest participant of the programme, following agreements with Cairo and Shymkent, Kazakhstan's third city, in July. Nandita Parshad, Managing Director of the Sustainable Infrastructure Group, has said that the EBRD Green Cities sustainable municipal projects to which participating cities sign up "have a real impact" on improving people's lives through a better environment.
"They reduce CO2 emissions by 372,000 tonnes each year, which is the equivalent of permanently removing 80,000 cars from the road; they provide better and cleaner transport; they clean up drinking water, making it safe and improving citizens' health; they ensure waste water is properly treated and discharged, and they reduce the cost of heating to the urban population" The EBRD Green Cities family is ever growing with the ambition being 100.
Addressing climate change and environmental degradation is urgent. This is particularly true of cities in the EBRD regions, where obsolete urban infrastructure is degrading the quality of life of citizens, increasing greenhouse gas emissions, and preventing communities from adapting to climate change.
EBRD Green Cities offers tangible support to help cities address their environmental issues and improve the quality of life of their residents. All participating cities embark on a trigger project to improve their local environment then, with EBRD help, work on a Green City Action Plan (GCAP) to create a tailor-made list of further environmental investments and policy changes most suitable to address their environmental challenges.
Progress on the pioneering programme has exceeded expectations. Launched in 2016 with just €250 million of funding, that was expected to last five years, EBRD Green Cities proved so popular that it was replenished within just two years. In October 2018 the EBRD approved a further €700 million of funding to cities with strong needs and strong commitment to improve environmental performance.
This expands the number of cities that can be supported and raises the level of ambition. The Green Climate Fund (GCF) has also approved €87 million for concessional and technical cooperation funding to cities in nine countries.
Cities already working with the EBRD Green Cities programme are: Tbilisi, Yerevan, Tirana, Minsk, Sofia, Chisinau, Belgrade, Batumi, Zenica, Gyumri, Banja Luka, Sarajevo (canton), Ulaanbaatar, Amman, Lviv, Izmir, Skopje, Pristina, Varna, Craiova, Kiev, Pinsk, Podgorica, Alexandria, Mariupol, Dushanbe, Bishkek, Balti, Pula, Cairo and Shymkent.