New "GCAP 2.1" announced at sixth EBRD Green Cities webinar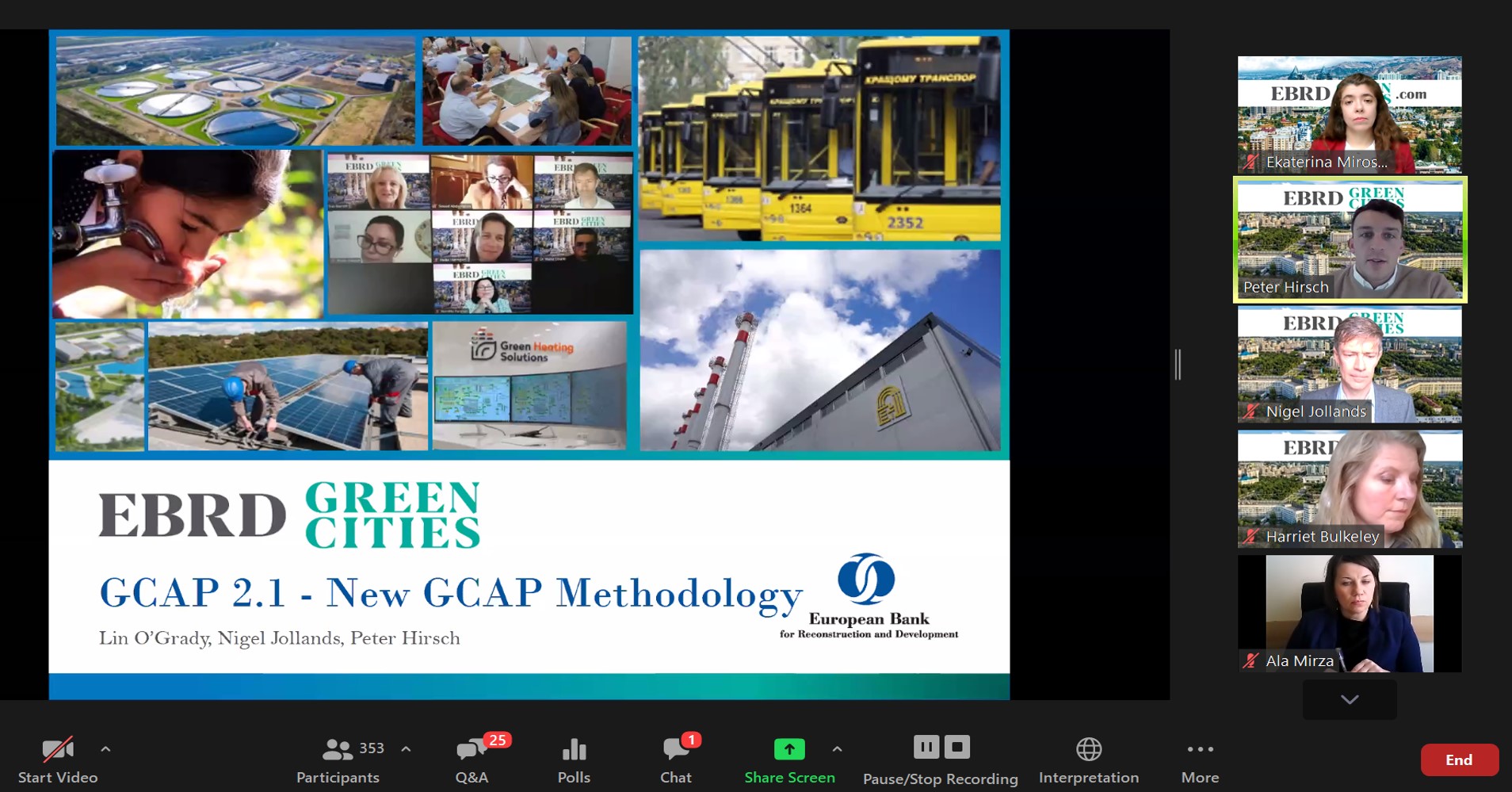 At the latest in our series of EBRD Green Cities webinars, "Creating Green Resilience in Cities," EBRD Vice-President, Banking, Alain Pilloux announced that the key tool for implementing the improvements that our flagship urban sustainability programme helps cities to decide on - the Green City Action Plan, or GCAP - is being updated.
Each city that joins the €2-billion-plus EBRD Green Cities, aiming to become more sustainable, draws up its own Green City Action Plan to tailor improvements in municipal infrastructure to its own unique needs. The GCAP follows a trigger investment project for new joiners to a programme that now groups 43 cities.
This year, taking into account the effects of 2020's global pandemic and its likely after-effects, the EBRD has broadened the scope of the GCAP. The new GCAP 2.1 offers a more comprehensive approach with more focus on gender equality, smart technologies to enhance green impacts, and risks and vulnerabilities assessments against shocks and hazards.
Green remains at the heart of the planning, and the additional elements do not slow down the timetable of the GCAP process. Launched today, EBRD hopes to have its first cities using GCAP 2.1 in next couple of months.
With cities producing more than three-quarters of global emissions, they also represent a major opportunity for climate action. This is the premise which led to EBRD Green Cities being set up four years ago; its success since then makes it a crucial part of the EBRD's goal to make a majority of its investments green by 2025.
The sixth webinar in the EBRD Green Cities series brought together EBRD Green Cities representatives, EBRD senior management, donors and partners to discuss how to finance and deliver climate-resilient infrastructure.
Discussion on nature-based solutions brought in Professor Harriet Bulkeley, from Durham University's Geography Department, and the EBRD's David Tyler and Sarah Duff brought case studies from the water sector.
Mediated by Nigel Jollands and with closing remarks by Lin O'Grady, the programme's co-leads, the discussion featured Yerlan Kozhagapanov, First Deputy Mayor of Almaty, Kazakhstan and Ala Mirza, Advisor to the Mayor of Chisinau, Moldova as well as the EBRD's Director, Infra Eurasia, Katya Miroshnik.
Article by Vanora Bennett
To access the EBRD Green Cities: Creating Green Resilience in Cities webinar recording please click here.