Energy, cities and EBRD Green Cities' Energy Compact pledge - 25.06.2021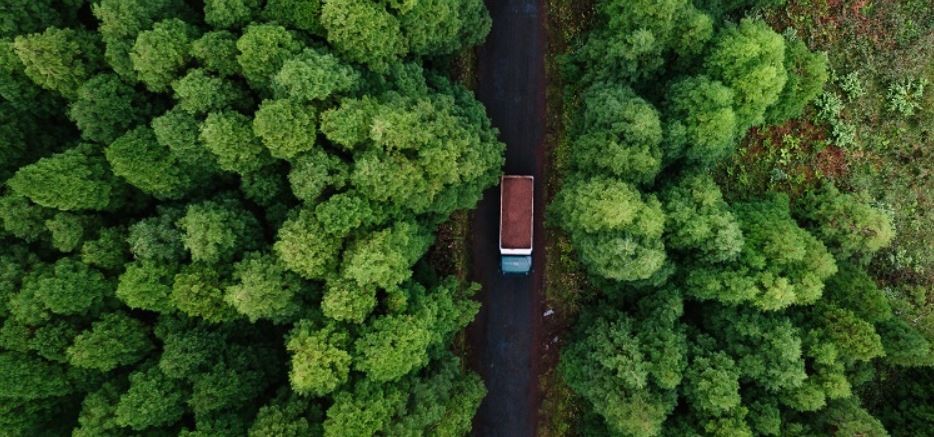 The fast pace of urbanisation – by 2025, more than 4.5 billion people will live in cities – means ever more energy is expended in urban areas. Major metropolitan areas account for around 70 per cent of greenhouse gas emissions, mainly to supply energy for lighting, heating, cooling and transport. This makes cities a key locus for tackling climate change. Since these emissions are so closely linked to global warming, which the 2015 Paris Agreement wants to limit to no more than 2C and if possible a more ambitious 1.5C, a key task for planners is to work out how to provide energy to growing city populations, without aggravating climate problems or worsening air quality.
This applies particularly to cities around the EBRD regions – central and eastern Europe, Central Asia, and the southern and eastern Mediterranean. The numerous challenges they face include insufficient infrastructure investment, demographic changes and poor air quality, all linked to a historical legacies of high energy and carbon intensity. Solving these problems in a holistic way was the inspiration behind the €3 billion EBRD Green Cities programme, which aims to help cities identify, prioritise and tackle these urban challenges to create more sustainable living spaces. It has proved so popular that, in its first five years, it has grown to include 49 cities.
There are multiple ways that cities can support the energy transition envisaged by the United Nations' Sustainable Development Goal 7 on clean and affordable energy. This SDG, part of a UN programme designed to to net-zero emissions by 2050 in line with the Paris Agreement, is at the heart of EBRD Green Cities' work:
Extending the reach of Ulaanbaatar's district heating contributes to ensuring universal access to affordable, reliable and modern energy services (7.1).
Introducing electric buses in Batumi improves energy efficiency by decarbonising urban transport (7.3); updating the water and wastewater treatment plant in Skopje reduces energy intensity and improves resource efficiency (the new plant will produce its own energy by burning sludge from sewage). Other energy efficiency projects agreed include refitting the buildings owned by the city of Chisinau, and retrofitting and thermo-modernising city buildings in Walbrzych, Poland, converting the heart source to either heating pumps or gas heating.
EBRD Green Cities is discussing ways to substantially increase the share of renewable energy in its cities (7.2).
By definition, GCAPS enhance international cooperation to facilitate access to clean energy research and technology, including renewable energy, energy efficiency and advanced and cleaner fossil-fuel technology, and promote investment in energy infrastructure and clean energy technology (7.a). And, of course, the EBRD's investment in projects identified through GCAPs promotes the goal of expanding infrastructure and upgrading technology to supply modern and sustainable energy services (7.b).
This September will see a UN initiative, the UN High Level Dialogue on Energy, urging organisations to make voluntary commitments to support achieving the SDG by 2030 and net zero emissions by 2050.
On 25 June, at the Ministerial Thematic Forums preparing for the Dialogue, the EBRD's Matthew Jordan-Tank, Director, Sustainable Infrastructure Policy & Project Preparation, unveiled the EBRD Green Cities Energy Compact, in which the EBRD joins other organisations in making its commitment. In the EBRD's case, this involves a series of actions aimed at forwarding SDG7 within the EBRD Green Cities programme, tied to energy efficiency in buildings, urban mobility, water, waste management and digitalisation of city services.
The EBRD pledge is to complete 50 GCAPs by the end of 2023, from 18 GCAPs completed as of June 2021, and invest circa €1.9 billion in Green Cities priority investments by end 2023, from € 808m invested as of June 2021. It notes that the current annual impact of Green Cities investments of around 760,000 Co2e tonnes per annum translates into significant energy savings, and that each Green City makes an average of at least three investments (with or without EBRD financing) that address priority environmental challenges identified by the GCAP.
The EBRD Green Cities Compact ambitions for energy savings set out in June will be fleshed out over the summer to provide programme-level targets before the full launch during the UN High-Level Dialogue in New York.
About EBRD Green Cities: All cities with a population over 50,000 are welcome to become an EBRD Green City. On joining, members commit to a trigger project using EBRD finance, then, with support from the EBRD and expert consultancy advice, develop a Green City Action Plan (GCAP) tailored to their unique needs for environmental improvement. The city then uses this information to establish a 10-15 year vision for green development, as well as specific short-term actions that will help realise the vision.
By Vanora Bennett