EBRD to finance new electric buses for Novi Sad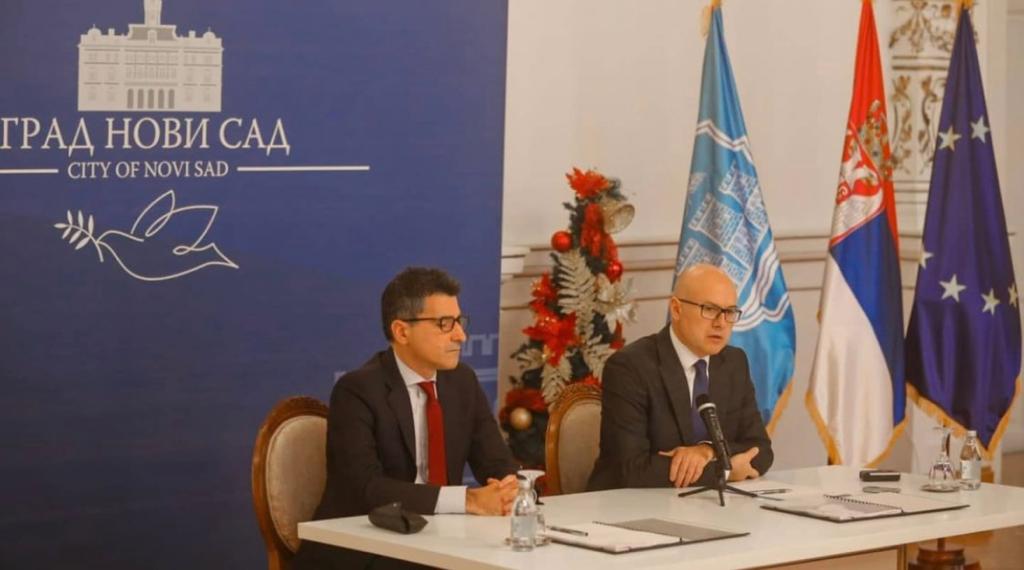 Citizens of Serbia's second-largest city will benefit from more comfortable, greener public transport thanks to an investment backed by the European Bank for Reconstruction and Development (EBRD).
An €8 million loan to the city of Novi Sad will finance the purchase of up to 10 electric buses and accompanying charging infrastructure. The new buses will be used on two of the city's busiest routes and will replace old, polluting diesel buses, thus helping to reduce air pollution in the city centre. The replacement of the old bus fleet is expected to help reduce greenhouse gas emissions by at least 25 per cent from current levels.
Matteo Colangeli, EBRD Regional Director for the Western Balkans and Head of Serbia, said: "We are pleased to step up our cooperation with Novi Sad and to provide further support for greener public transport in the city. Supporting Serbia's cities and economy in becoming greener is at the top of our agenda for the country and we are eager to scale up our support, both to the public and private sectors."
The EBRD financing will be accompanied by technical assistance to the Novi Sad public transport company on the preparation of tender documents and certain environmental and social elements of the project, as well as support for the procurement process.
The investment is part of Novi Sad's wider engagement in the EBRD Green Cities programme, which supports cities keen to invest in green and sustainable infrastructure and to address key environmental challenges.
Under the Green Cities programme, the EBRD has already assisted the Novi Sad public transport company with the purchase of 29 new buses as part of an ongoing fleet renewal programme. The buses, which significantly reduce polluting emissions, have been in use since March 2021.
Novi Sad's Green Cities Action Plan, which sets out priority investments and policy objectives in support of the green agenda, is being underpinned by €300,000 from the Green Climate Fund and is expected to be finalised and adopted in 2022.
The EBRD is a leading institutional investor in Serbia. The Bank has invested more than €6.8 billion in 293 projects in the country to date. The Bank's focus in Serbia is on private-sector development, improving public utilities and facilitating the country's transition to a green economy.
By Bojana Vlajcic