EBRD, TAIWANESE DONOR SUPPORT PAVE THE WAY FOR A GREENER FUTURE IN ISTANBUL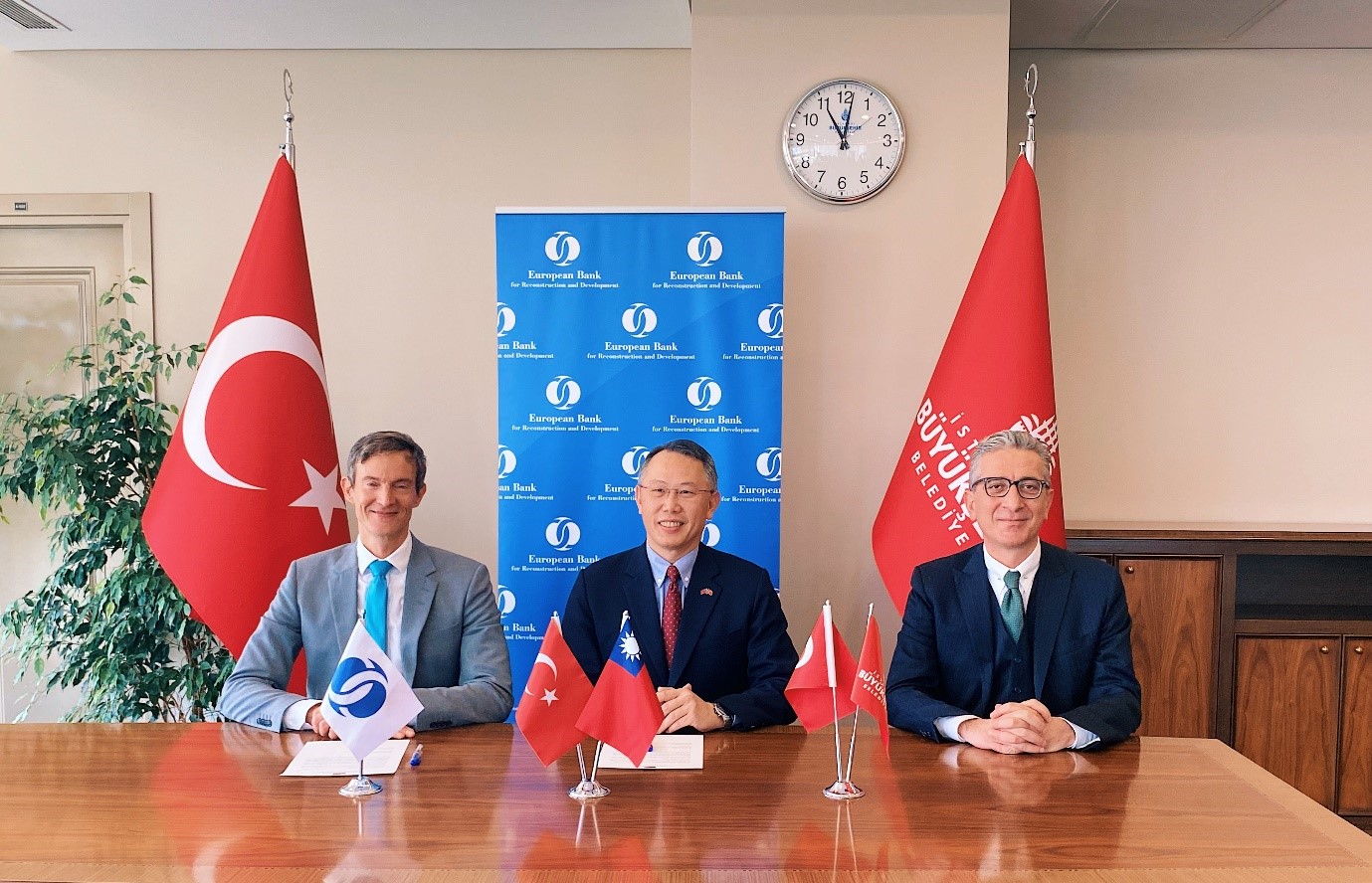 The European Bank for Reconstruction and Development (EBRD) and the Taipei Economic and Cultural Mission in Ankara have agreed to allocate €1 million from the TaiwanBusiness-EBRD Technical Cooperation Fund to support the Green Cities initiative in Istanbul, Türkiye.
The parties came together on 17 November to sign an "allocation letter" to assess, prioritise and address the city's main environmental challenges through policy reforms and investments that can ensure a greener future. The funding will be underpinned by a tailored Green City Action Plan (GCAP).
Istanbul is the largest city in Türkiye, with a population of nearly 16 million people. Istanbul joined the EBRD Green Cities programme in 2021 and is one of the initiative's largest member cities.
With more than €3 billion in funding, the flagship Green Cities programme builds on the EBRD's proven track record of helping cities invest in sustainable municipal infrastructure. The Bank remains committed to supporting cities with climate vulnerabilities to overcome challenges, such as insufficient infrastructure investment, demographic changes, poor air quality and legacies of high energy and carbon intensity.
A few weeks ago, the EBRD announced €75 million in funding for Istanbul Metropolitan Municipality, to support the construction of the Goztepe-Atasehir-Umraniye metro line in a bid to advance the city's decarbonisation.
The EBRD is a leading institutional investor in Türkiye. It has invested more than €17 billion in 385 projects in the country since 2009, with the overwhelming majority of those in the private sector.