EBRD Green Cities: Voices of Resilience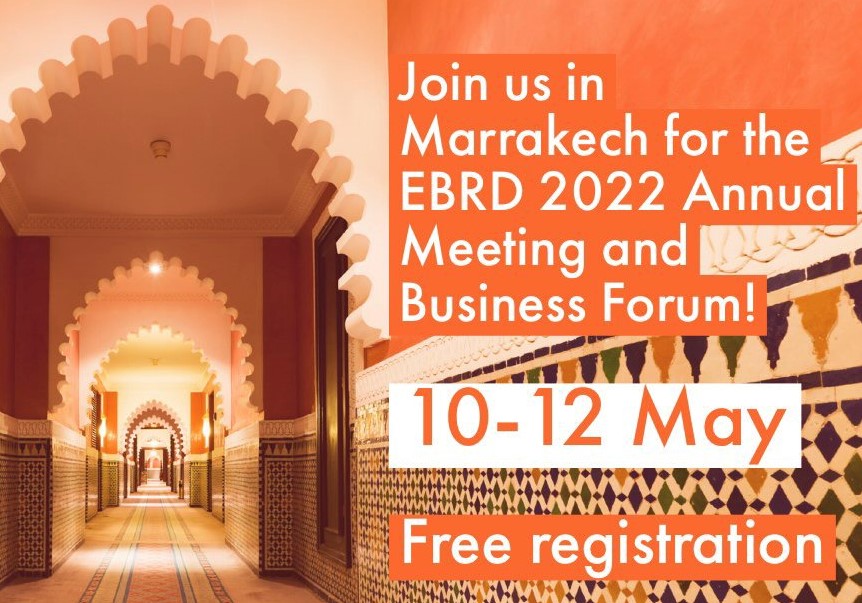 How can cities increase their resilience in times of crisis?
To answer this challenging and timely question, we brought together people from three EBRD Green Cities, along with decision-makers and city thought leaders, for a lively panel discussion moderated by Lin O'Grady and Nigel Jollands, EBRD Green Cities Co-leads, at the EBRD Annual Meeting in Marrakech.
Cities are on the frontline of dealing with the impacts of climate change, as well as other unexpected and dramatic crises, such as war.
The discussion was framed in a sobering manner by Serhiy Kiral, Deputy Mayor of Lviv in western Ukraine, a city of 1 million people. Since Russia invaded Ukraine, Lviv has seen its population increase by more than 200,000 people ‒ equivalent to another city. Lviv has become a hub for humanitarian shelter and aid, amid attempts to restart economic activity.
"Life has changed since 24 February when Russia attacked Ukraine," Mr Kiral said. Civilian infrastructure has been targeted in many cities and millions of people have become refugees or internally displaced. However, Lviv has managed to keep running, despite some vital infrastructure being destroyed by the Russian army.
Edin Forto, Prime Minister of Sarajevo Canton, voiced his support for Ukraine, saying his heart went out to Lviv and the whole country. He recounted his city's own experience of reconstruction after the war in Bosnia and Herzegovina in the 1990s. He also noted how Sarajevo was undertaking and planning an ambitious programme of investments, together with the EBRD and other partners, in drinking water, public transport, traffic management and district heating, among other things.
Fatma Sahin, Gaziantep's Mayor, described EBRD Green Cities as a "huge initiative for humanity". She stressed the need to continue transforming cities into green cities while including everyone, especially women, young people and, in Gaziantep's case, refugees.
Broadcasting live from several EBRD Green Cities, citizens linked their local context to the global one, reflecting on both personal and community resilience. They asked the panel how governments could support their citizens in difficult times to create 'sustainable cities' in the fullest sense.
The three participants – student Benjamin Crljenković from Sarajevo, social entrepreneur Sami Hourani from Amman and architect Seda Müftüoğlu Güleç from Gaziantep – stressed the importance of including citizens in Green City Action Plans. They were introduced to the audience in three dynamic videos that depicted their lives and the everyday challenges in their respective cities, ahead of a lively debate with city authorities and other participants.
Public transport improvements, water savings, integrated renewables and energy efficiency were high on the priority lists of the cities that participated in the panel. In addition to the resilience offered by sustainable infrastructure, the event explored how cities can learn from and support one another in times of crisis.
To date, EBRD Green Cities has resulted in 1.3 million tonnes of CO2 savings. This is equivalent to taking all cars off the road in Marrakech. What's more, the EBRD Green Cities family continues to grow, with 56 cities already taking part and more expected to join – leaving a long-lasting impact on people's lives now and in future.
By Volker Ahlemeyer
A recording of the event is available to view here.