EBRD and EU finance energy efficiency improvements in Belgrade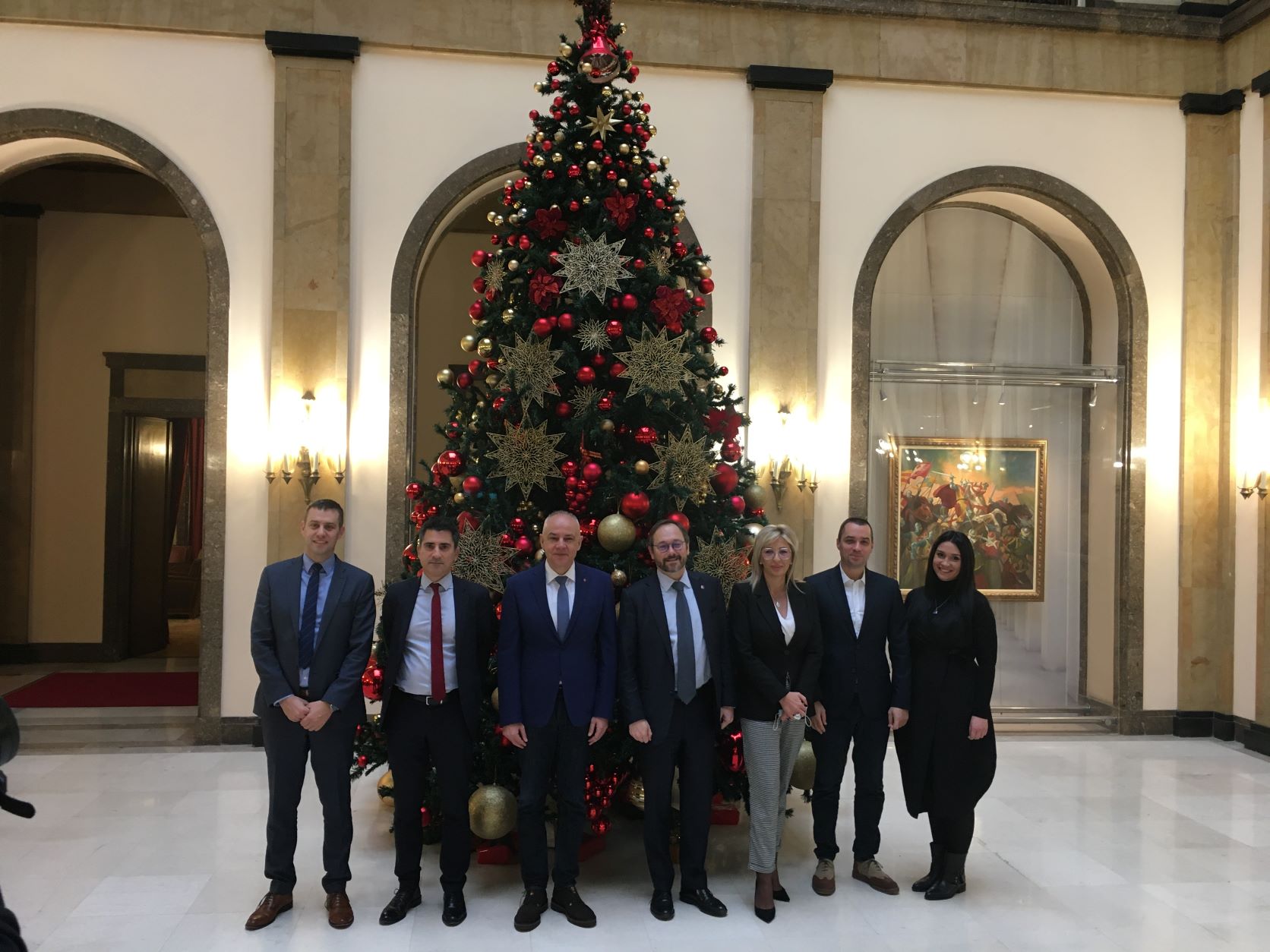 Investment to help reduce energy use and CO2

emissions
€5 million EBRD loan to finance energy efficiency investments in four public buildings
Second Green Cities project in the Serbian capital
€11 million investment grant and technical assistance support from the EU
The European Bank for Reconstruction and Development (EBRD) and the European Union (EU) are backing Belgrade, the capital city of Serbia, with a €16 million financial package to help improve the energy efficiency of its public buildings.
A €5 million EBRD loan and an €11 million grant from the EU will allow the city to introduce energy saving technologies in the main city library, an institute of emergency medicine, a student healthcare centre and a student hospital in Belgrade. The energy efficiency improvements in the four public buildings will include thermal insulation, upgraded heating, ventilation and cooling systems, and the introduction of energy efficient lighting.
Matteo Colangeli, EBRD Director for the Western Balkans and Head of Serbia, said: "Buildings are one of the biggest consumers of energy, and improving their efficiency is one of the key ways to reduce energy bills and carbon footprint, while contributing to better air quality and generating business opportunities in the green economy. We are committed to scaling up energy efficiency investments in Belgrade and other cities across Serbia."
The investment is part of Belgrade's engagement in the EBRD Green Cities programme, which supports cities' efforts to invest in green and sustainable infrastructure and address key environmental challenges. Belgrade joined the programme in 2019 and adopted a Green City Action Plan in 2021, which identified renovation and energy efficiency improvements in public buildings as one of the key actions that could help lower the city's greenhouse gas emissions.
The EBRD is a leading institutional investor in Serbia. The Bank has invested more than €6.9 billion in 296 projects in the country to date. The Bank's focus in Serbia is on private-sector development, improving public utilities and facilitating the country's transition to a green economy.
By Bojana Vlajcic