EBRD and E5P-funded buses arrive in Yerevan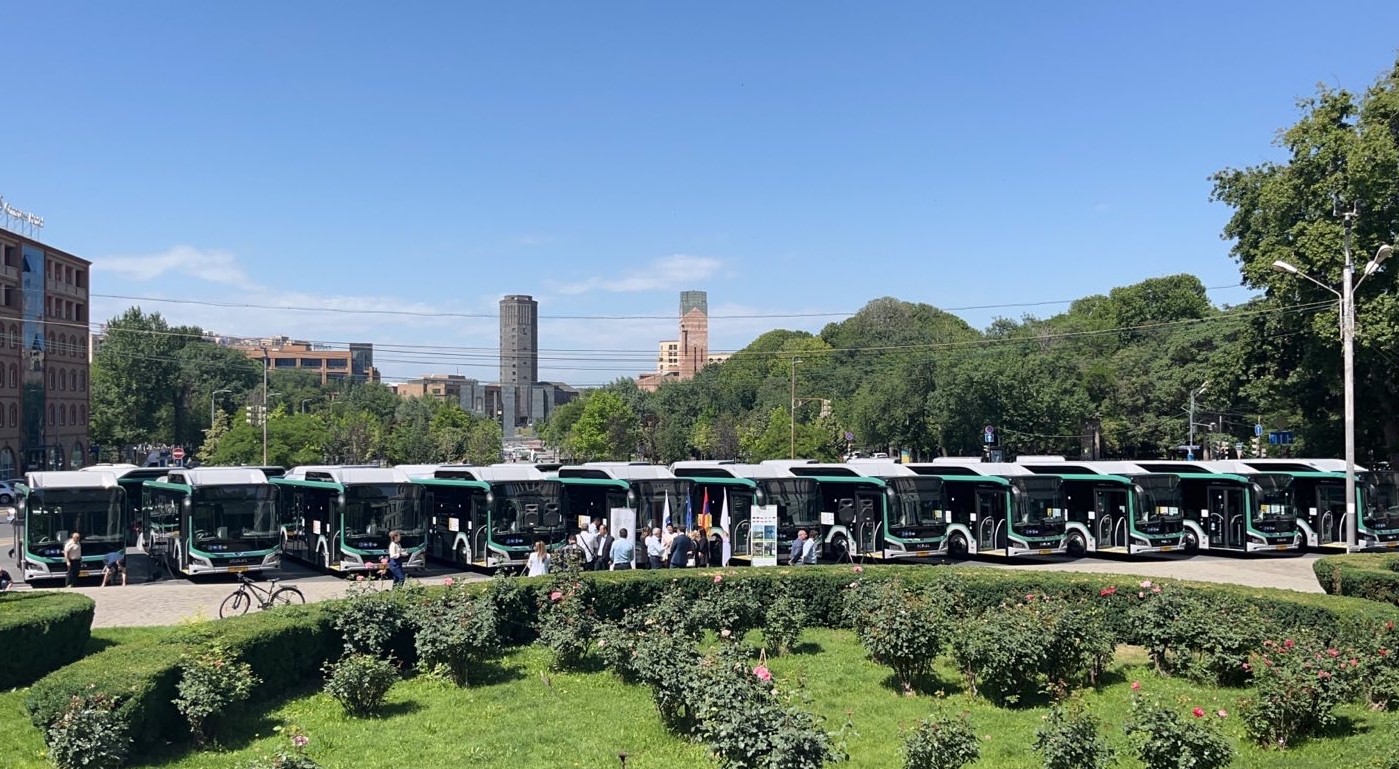 Commuters in Yerevan are to benefit from a more comfortable commute thanks to a new, greener fleet of 87 MAN buses funded by the European Bank for Reconstruction and Development and the Eastern Europe Energy Efficiency and Environment Partnership (E5P) Fund. The European Union is the largest contributor to the E5P fund while Sweden is the largest bilateral donor and initiator of the fund. Other donors to the E5P Fund in the country include Armenia, the Czech Republic, Denmark, Finland, Germany, Lithuania, Norway, Poland, Slovak Republic and the TaiwanBusiness-EBRD Technical Cooperation Fund.
The municipal bus company of Yerevan has received a €20 EBRD sovereign loan supported by a €5 million grant from the E5P, to promote greener public transport. The new fleet will improve the service for the city's 1 million inhabitants by increasing the reliability, safety and efficiency of public transport while benefiting the environment by reducing emissions. The low-floor buses will also facilitate easier access for passengers including those with limited movement, the elderly and disabled, as well as for parents with pushchairs.
This project is part of the EBRD's Green Cities Framework, which is a programme that supports municipal "green" investment, available across all of the economies where the EBRD invests.
The EBRD is one of the leading institutional investors in Armenia. Since the beginning of its operations there, it has invested around €2 billion across 206 projects, supporting private sector development and the energy, infrastructure, telecommunications and financial sectors.