Dushanbe: Stakeholder meeting to finalise Green City Action Plan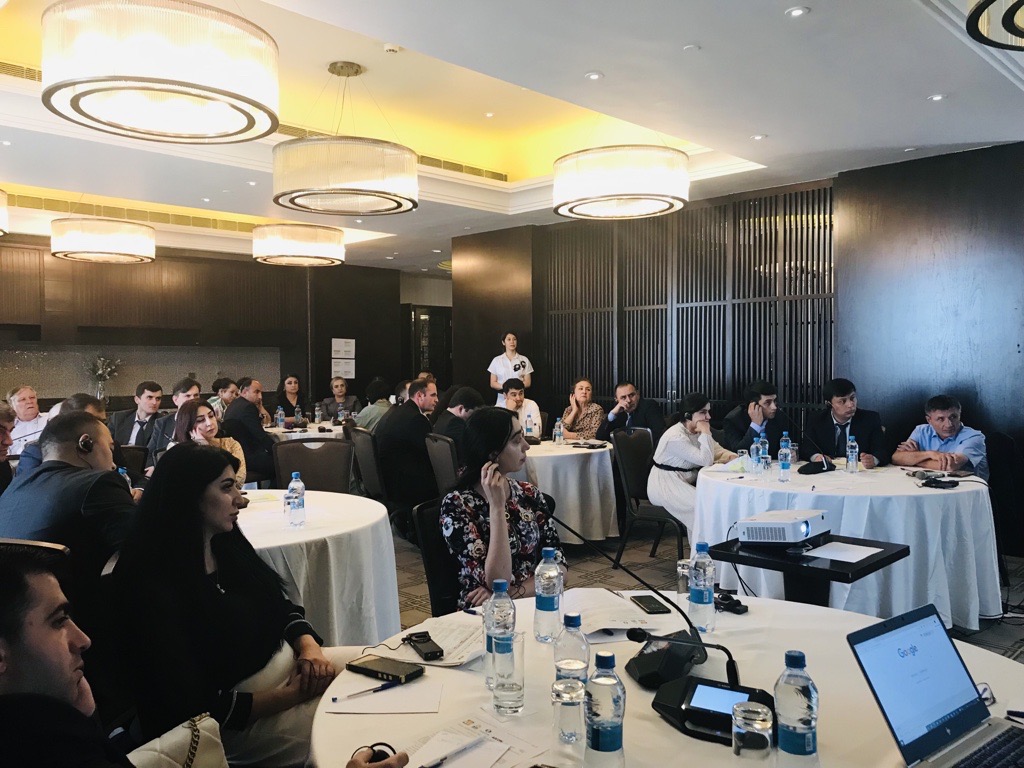 Based on a Memorandum of Understanding between the Dushanbe City Administration (DCA) and the European Bank for Reconstruction and Development (EBRD), the Green City Action Plan (GCAP) was initiated in November 2020 to help identify and address priority environmental challenges of the capital city of Tajikistan. Informed by an environmental baseline, green city vision, and strategic objectives, the GCAP identifies key actions, including infrastructure investments and supportive institutional measures.
Building up on a successful visit with Stakeholder Engagement in Dushanbe in November 2021, a follow-on visit of international staff from EBRD and the Consultant Team led by AECOM took place between 9 and 12 May 2022. The activities were co-hosted by DCA together with state-owned company "Dushanbe Smart City" (DSC).
As part of this visit, the DCA-appointed technical Expert Group was briefed about the latest status of the jointly developed GCAP actions and had the opportunity to provide additional inputs and feedback.
As part of this workshop, also participants from the private sector, civil society, and academia learned about the GCAP process to date, shared their feedback on the GCAP actions, and discussed preferred ways of engagement in the GCAP implementation going forward.
The EBRD and Consultant Team also met with the First Deputy Chairman, Mr. Jamshed Tabarzoda, to confirm the remaining key steps in the finalisation of the GCAP report, and obtain his guidance on the city's priorities and commitment to the successful completion of the GCAP.
Additionally, public sector staff participated in two capacity development sessions. The first training focused on smart / digital city development in the context of Dushanbe. The second training provided guidance on monitoring and evaluation with regard to the implementation progress of GCAP actions and the impact monitoring for key environmental indicators.
For further information on the GCAP Dushanbe, please contact:
Dushanbe City Administration
Email: [email protected] // Website: www.dushanbe.tj
AECOM consultant team: [email protected]