Amman GCAP launched for implementation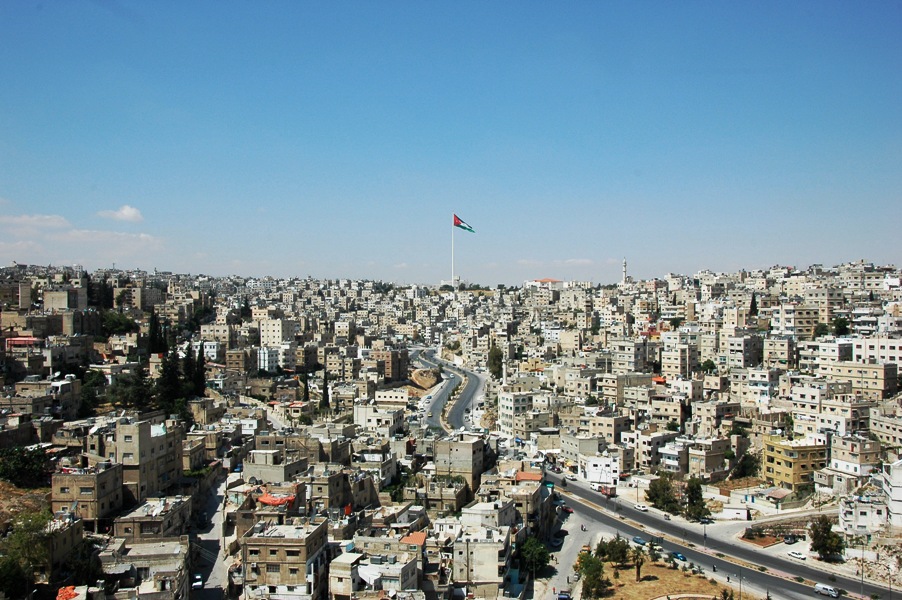 Over the last decade, the Greater Amman Municipality (GAM) has taken significant action towards improving its environmental performance. Building on existing work, GAM aimed to take a more systematic approach to addressing its existing and emerging urban environmental challenges. Therefore, in 2019, Amman and the EBRD launched the Green City Action Plan (GCAP), as part of the city's involvement in the EBRD Green Cities programme.
Now, the city of Amman has formally adopted its Green City Action Plan (GCAP).
Watch the online launch of Amman's GCAP here: https://www.youtube.com/watch?v=aGCUaD35pwU
This is a major milestone for Jordan's capital as the GCAP has enabled the city to identify, prioritise and address the city's most acute climate change and environmental challenges. These include solid waste management, water and wastewater, urban transport and building energy efficiency, in order to reduce local pollution, improve energy and resource efficiency and promote climate change adaptation in the City of Amman.
As a result of the GCAP development, the city elaborated 37 initiatives that are now to be implemented until 2025.
A major strength of Amman's GCAP is the large stakeholder support on which the GCAP has been built. During the process, stakeholders from municipal and national government agencies, research centres, academics, civil society groups and NGOs, Jordan-based companies, donor agencies, International Financial Institutes and interested citizens provided their views on the identified challenges and priorities of the GCAP.
The mayor of Amman states: "[The] involvement from our citizens will ensure that this is a truly locally led initiative, which will provide inspiration to this generation, and future generations, to help Amman become a green, abundant, and resilient city."
He adds: "I believe that the measures proposed by the GCAP will improve the lives of Amman's residents and that the Amman GCAP will therefore be an example for other cities in Jordan and in the Middle East. There has never been a better time to address and respond to the systemic issues facing the city, and it is our goal, that as Amman recovers from the COVID-19 pandemic, we look to build back better, to ensure the city develops and transforms in a way that will build resilience against future shocks."
Visit the city website, facebook page or press release for more information (in Arabic).